Available for Adoption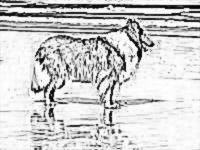 Whilst we endeavour to answer all enquiries with regards to the dogs we have up for adoption, we are sometimes inundated with so many enquiries and can not get back to everyone. This is why we insist that all our applicants complete a questionnaire and email it in to us. It allows us to peruse each applicant in detail and ensures everyone that applies has an equal opportunity for adoption. Our dogs are advertised in most cases for approx two weeks, we will then contact and discuss with the most suitable applicant the possibility of adoption.
We currently have Collies listed below waiting for expressions of interest.
No collies are available at this time. Please continue to check back from time to time.
Please be advised that Victorian Collie Rescue place their collies in the most suitable home next on the list, which is not necessarily the home on the top of the list.
Victorian Collie Rescue Pet Exchange Register Source No RE100839