Collies at Work & Play
Herding with your Collie
Herding with your collie can be not only fun, but it is extremely rewarding for a collie. The first time you step into the round pen and experience a collie' reaction to the sheep, you begin to fully appreciate what this lovely breed was created to do.

Participating in herding helps you keep perspective between the breed's original functionality - and the modern aesthetic requirements of the conformation ring. It confirms a breed's correct temperament, soundness, endurance, trainability, pad, and foot and coat quality to mention a few.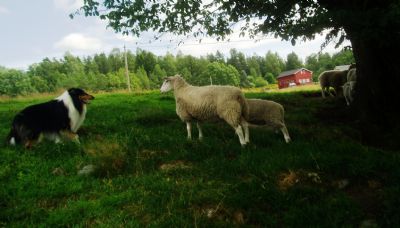 Herding is fun and a great social activity. It gets you outdoors, keeps you active and is good exercise for all involved. Herding will intensify the relationship between you and your dog- like no other sport I have been involved in. Participating rewards you personally in many ways- it is hard to describe the pleasure it gives you to watch dogs perform the basic farm work they once were used for. Ask any handler and they will describe the satisfaction in learning to work your own dog- herding is complex and very challenging to start to learn.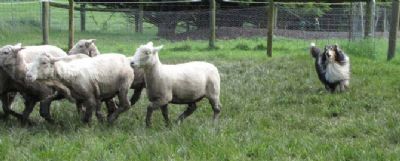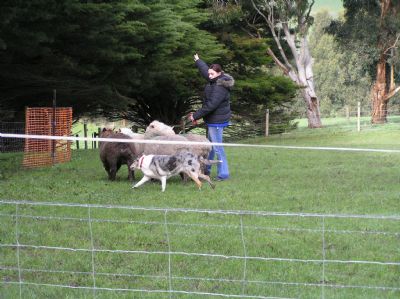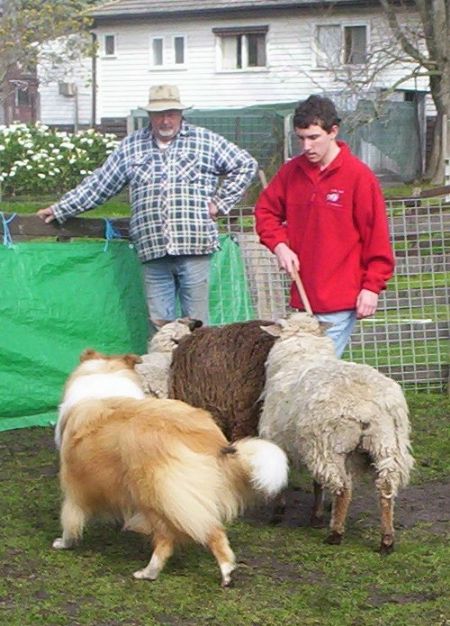 Assistance Dogs
Assistance Dogs are trained to perform a number of tasks including retrieving, turning light switches on and off, opening and closing doors and other tasks that are difficult or near impossible for a person with physical disabilities confined to a wheelchair. From a wheelchair, these tasks are more complex and time consuming, often leading to frustration and anxiety for the person with a disability, or more often requiring an attendant to carry out these tasks.
Assistance Dogs are already making a dramatic difference in the quality of life for individuals with a physical disability. Having an Assistance Dog relieves the loneliness, social isolation and physical immobility often associated with a disabling injury or illness. They increase the likelihood of the person integrating into the community, by breaking the barrier of people approaching them in a wheelchair and increasing job opportunities since the person is less reliable on others for assistance.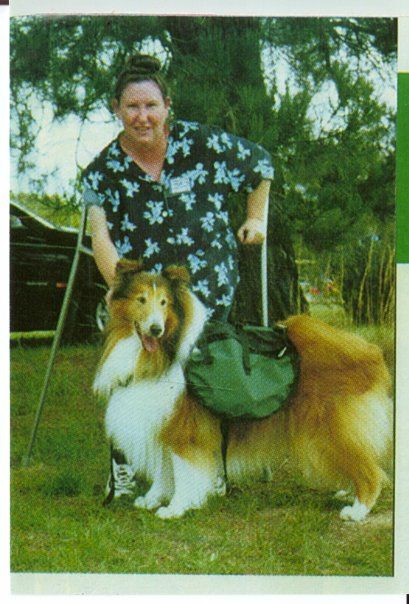 Collies at Obedience
The Collie is intelligent and quick to learn. He is easily trained and becomes housebroken fairly quickly. Early obedience training is best. The Collie will respond to his owner's tone of voice. Heavy-handed training techniques are not necessary. A hard worker, the Collie needs daily outdoor activity including free exercise. He does best in an environment where he has access to a large fenced yard.
A collie loves to please whether at obedience, agility or tracking.